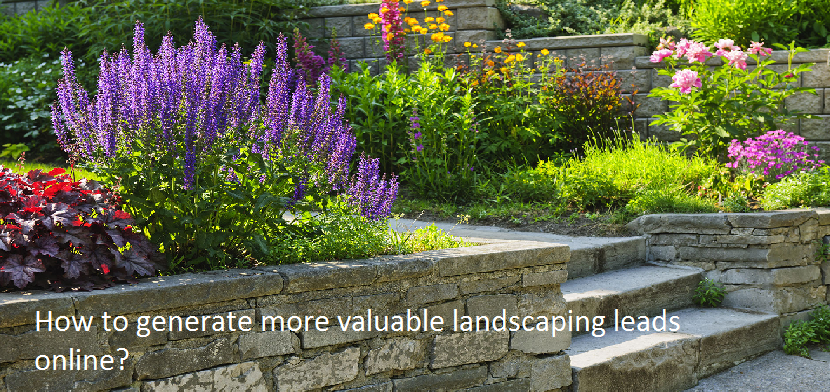 Why Most Internet Advertisement Fail at Generating Quality Leads for Landscapers:
Search Engine Optimization vs Pay per Click & Lead, which online marketing model is better for the Landscaping Niche?
Let's look into it
Most of these companies are looking for the easy way out by using big paid lead services like:
-Google Adwords
-Thumbtack
-Ads on yellowpages
-Ads on Yelp
-Homeadvisor
Etc
The issue with these services is that ANYONE can sign up and use them. So they become very saturated quickly, and you end up COMPETING with your competition, instead of dominating them.
Sometimes, these paid services can work for some companies, depending on the niche & city.
But often times, these pay per click / pay per lead services can become very expensive, lack consistent results and don't quite produce the targeted results.
The truth is, these paid services aren't the very best landscaping lead generation strategy.
One con of using these services is that you are always in the same boat with your competition.
The more competition there is, the worse it is for your business. The only person benefiting out of the dreaded competition is the consumer.
This basically puts the customer in the driver's seat.
Let's look a little more into the problems with the pay per lead services:
They tend to drive the overall prices into the ground: Home advisor sends the lead out to all of the local landscapers. Because of this, your company has to battle it out with your competition, thus making the price you quote for jobs much less than you would like. Why would anyone want to share a possible landscaping lead with 12 other companies that could charge less than me?
Having to put up with the pesky price shoppers and tire kickers: As expected, consumers that are searching on these sites (Yellowpages, Homeadvisor, and thumbtack) are looking for the lowest price possible, not necessarily the highest quality. The home owners that have the money to invest in the actual good quality service might never find you because they are simply picking the top companies ranked in Google instead of going on homeadvisor or Google Ads.
Majority of your market uses Google: Traffic gained by one of these sites (homeadvisor,etc) pale in comparison from people searching in Google. If your lead source is dependent on paid advertising, then you are missing out on a gigantic marketplace of Google organic rankings which has the biggest potential.
Getting charged for inconsistent or bad leads: When using Google Adwords, you are getting charged for every click. There are still tons of fraudulent clicks going on that most business owners are not aware of, thus getting charged for clicks by spammers, and bots & marketers. When using Homeadvisor or thumbtack, you just simply get charged for very poor quality leads that you never really had a chance at getting.
Number 4 is a huge problem that most business owners are unaware of.
We have a unique in house software that can detect that horrible spam, and Bot clicks on Google Ads. The statistics reveal pretty startling results of how much money is being wasted on bad clicks.
Most people would never want their business to rely completely on paid advertising because you are never technically in control of the ROI and the quality of the leads you are trying to land.
We monopolize number one spots in Google organic rankings.
For example: If you search "Landscapers in Dallas" in Google
We ensure your business shows up at the top of the Google search results, and because most people use Google's search engine on their computer and smart phones, this produces the most significant results.
Who we are: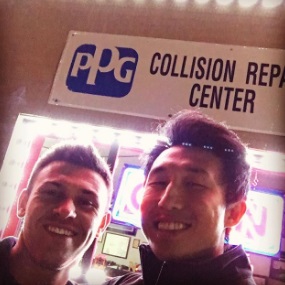 My Client and I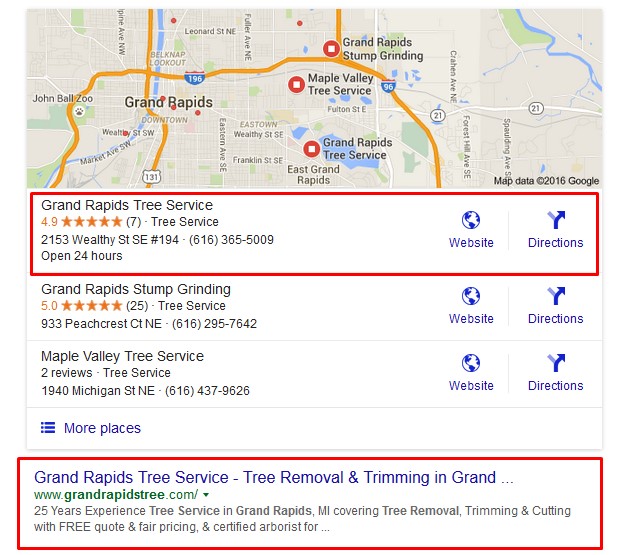 We dominate the #1 Spots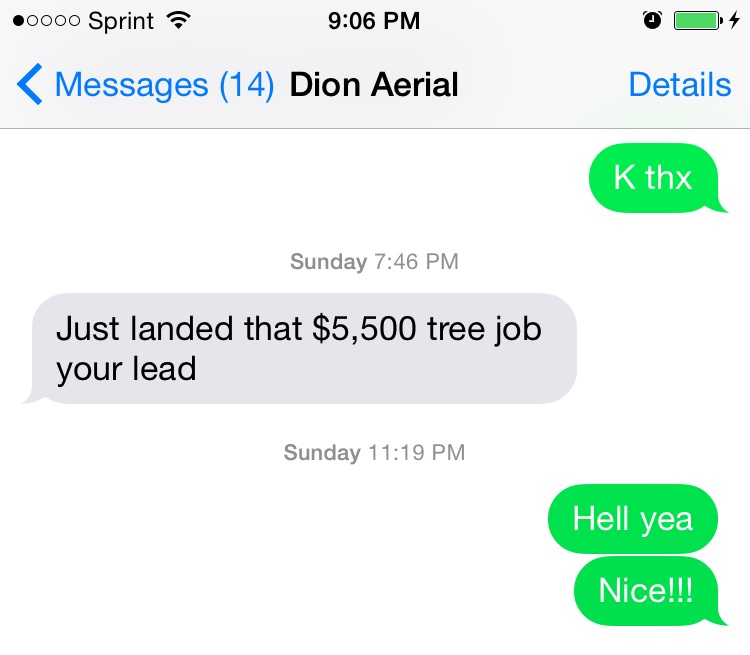 Excited Client lands big job
My name is Ippei (E-pay), I have been developing leads for businesses in the local area for many years now. I have done this by using straight up biological SEO and search engine optimization. Summing it up, I have the tools needed to help my client's site reach the top of Google's rankings. In addition, I can get their map listing up to the top as well.
Over the years, I have seen an even bigger difference going this route compared to those companies that are having success with homeadvisor, Google ads, or other landscaping lead companies.
When you begin to dictate the market, you can be the boss of your prices. You will land those quality jobs and begin to book your company out for weeks in advance. When you get that top spot on the top search engine on the internet (Google), you will always get those phone calls from the most ideal clients that are ready to purchase, that need immediate service. Consistency allows you and your company to scale out, hire more workers and safely invest back into the business.
Even after reading this, you still want to continue using the paid services, there isn't an issue with that. I suggest you continue with those services as long as you are seeing a positive ROI.
But with my knowledge, if I owned a landscaping company, my first step would be to try and achieve that top spot in Google search for my city.
Being at the top of google is a life changer.
The numbers support this.
The Solution: Best Landscaping Lead Generation Strategy is Smart SEO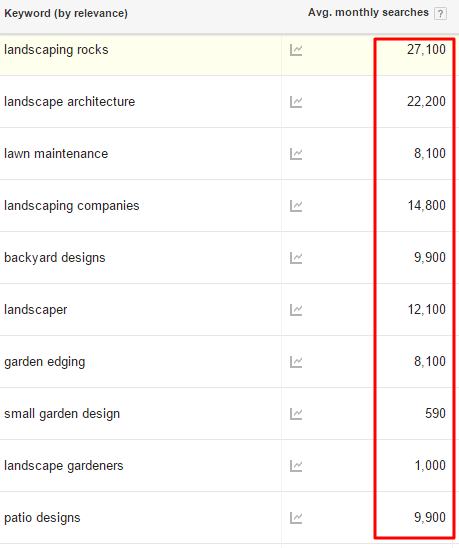 The final statement is this:
Using paid services is fine if you are seeing ROI or beginning out.
But if you really want to make the jump to the next level, that isn't going to cut it.
You need to control google.
In order to land all of these big leads, you need to rank for the main keywords plus your city.
For example:
-Landscaping companies Seattle
-Landscaping Phoenix
-Garden Contractors Orlando
-Commercial Landscaping Minneapolis
Although this is probably obvious information, you cannot be satisfied with just this.
Highly searched keywords are the top factor when trying to rank your site. However, these aren't the only money keywords.
People don't just search for these main keywords.
It's shocking to see the list of the keywords that people actually spend the time to look up in google. You need to figure them out and try to obtain them. If you are not ranked for these terms, you can be sure that other companies in your area are.
-economical landscaping companies
-cheap gardening contractors
-top landscaping contractors
-outside renovations
-elite landscapes
-finest gardening companies
If you have certain high paying jobs that you want to obtain more of, you need to make sure that your site is appearing in the search engine when people punch in those words.
Your clients that want these special services are ready to give you money. How are they finding you though? They are searching those keywords in Google.
You need to make sure you are the first thing they see when they do search for those words. Once you're at the top, you are the commander to your competition's prices. Now you aren't competing with them. They're competing with YOU!
Going this route is the logical way to go when looking at the SEO aspect of your company. Getting the keywords that make you the most money.
In addition, you really want to rank in smaller surrounding cities where there are rich people.
Example: You don't want to just be at the top of the Miami search results, but also the smaller cities around Miami. Most of my clients are shocked at the leads we generate for them from these suburbs that they have not targeted before.
Conclusion:
Majority of companies aren't doing what it takes on the internet.
There are hundreds of keywords that involve landscaping that bring in big ticket jobs. Most of these companies are lacking them. If you are only trying to improve your ranking on "landscaping" you are missing a big piece of the pie.
True online lead generation is about the research it takes to figure out what your potential clients are looking for.
It is a rather lengthy process, but like most things in life, ends up being worth it in the end. Every new keyword you secure, the more money you will make.
Most companies do not realize what they are missing out on, monthly, and yearly:
If you only put all of your time and money into paid lead generation like google ads, you are only dealing with small portion of the marketplace which happens to be mostly price shoppers (more often than not). You are missing out on the customers that need immediate service, with credit card in hand, ready to pay you.
When you are at the top for higher quality keywords like:
"Finest landscaping companies in Atlanta"
You are going to be put directly in front of your ideal clients eyes right when they hit enter.
They have already made up their mind that they are going to invest.
Every lead is different.
With strategic SEO strategies, you can attack those higher volume, and more quality leads that are going to lead to you closing more top paying jobs, at a much higher percentage. This is going to leave your competition going back to paid services like Google Ads. Let them fight for the scraps & compete amongst each other, while you dominate the marketplace.
If you are interested in making this life changing switch, and gaining more high quality landscaping leads for your company, make sure to contact us here.