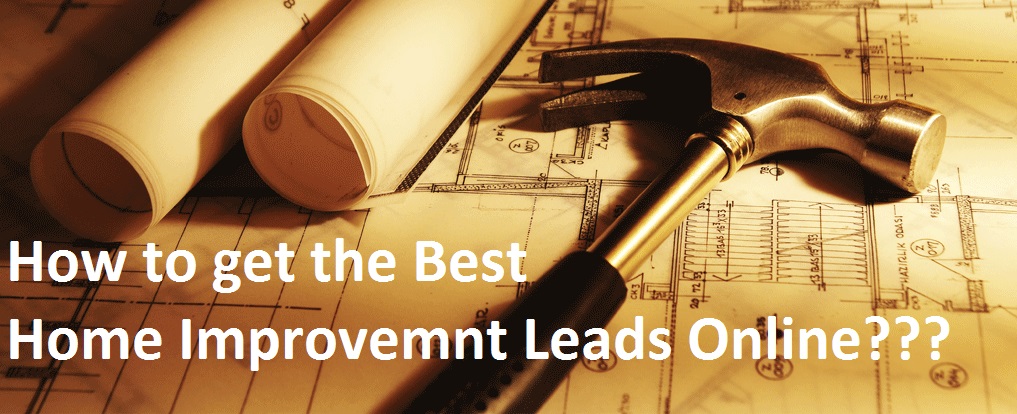 Top Reasons Why Home Improvement Contractors Fail to Get Quality Leads with Internet Advertisement
Why do most contractors struggle with online marketing & lead generation for their home improvement business?
They are competing for their leads, instead of dominating their market place.
Let me explain.
When it comes online lead generation & home improvement marketing, most are simply looking for paid lead services such as
homeadvisor
ads on yellowpages
ads on yelp
Google Adwords
thumbtack
Now some companies are doing very well with these services, but depending on the city & the types of job you are going after…
This can become very costly and at times the results can become very inconsistent.
Of course the major drawback with all of these services is that you are always competing for the lead with your competition.
And competition is never good for business, it is only good for the customer. It is important to know this fact.
Here's some top issues with these pay per lead services.
1.Drives the Prices Down: Homeadvisor shares the lead with all the local contractors using their service, and you are forced to go head to head with some of these companies forcing you to price the jobs way below what you deserve to make. I don't know about you but I wouldn't wanna share my kitchen or bathroom remodeling lead with 10 other companies that can undercut my jobs.
2. Dealing with Price Shoppers & Tire Kickers: People that are searching on Homeadvisor, yellowpages, thumbtack are the customers that are generally price shopping, not necessarily looking for top quality, but the cheapest services out there. Home owners that are looking for the best or ready to invest in quality right away, might never even visit these sites, they may just search in Google for top companies.
3. Most of your market still uses Google: The traffic that any one of these sites gain still pale in comparison to people searching in Google. If your lead source is only at these paid program sites, there is a huge market place out there you are missing out on.
4. Charged for Fraudulent Clicks or Bad Leads: You get charged for the click with Google Adwords and there's a lot of fraudulent clicks going on out there that most business owners are not aware of, essentially getting charged for the clicks of spammers, bots & marketers. With Homeadvisor or thumbtack, you can get charged for very low quality leads that you never had a shot at closing.
The last one is a pretty big one, we have an in house software that is able to detect spam & bot clicks on Google Ads and it is mind blowing to see how much money is being wasted on fake clicks.
I would never want to rely my business solely on paid advertising because you are never in full control of the ROI and quality leads you are after.
Who We Are?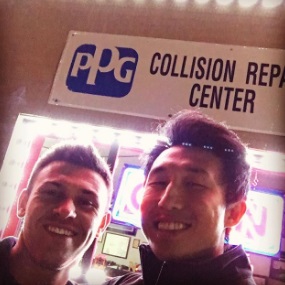 Me & My Client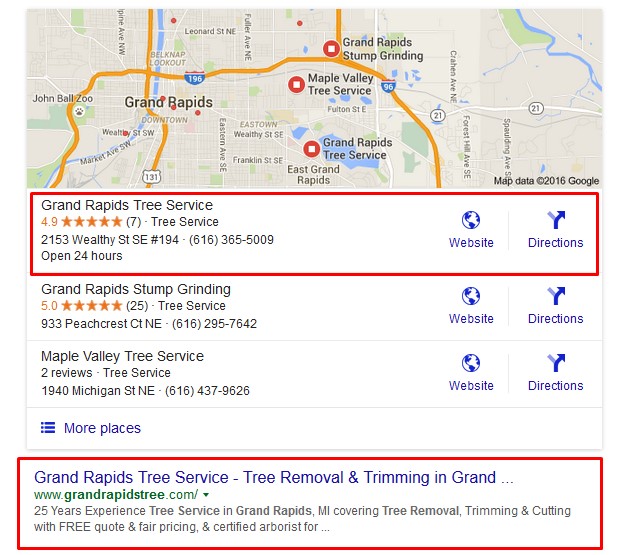 We Dominate the #1 Spots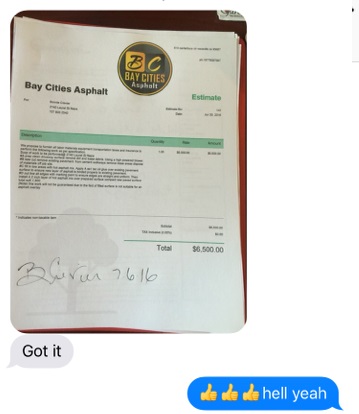 Excited Client Lands a $6K Job
Hey my name is Ippei, pronounced Epay, I've been generating leads for local business for several years full time by using organic SEO or search engine optimization, in short it means I got the skill set to get my client's site at the top of Google's search engine as well as pinning their map listing to the very top.
I've seen time and time again, the dramatic difference this makes for the business even those that were having success with homeadvisor, google ads or other home improvement leads for sale services.
When you dominate the marketplace you can command top dollar for your services and have quality jobs booked out weeks & months in advance. And when you got properties at the of the #1 search engine on the internet which is Google, you are consistently getting phone calls, your ideal customers reaching out to you. This consistency allows business owners to begin to scale their business, hiring more staff and investing safely into their expansion.
Now if you are running these paid services and seeing an ROI,there is nothing wrong with continuing with that.
But knowing everything I know now, if I owned a home improvement / remodeling business, the very first thing I would do is to look to dominate Google search results for my city.
Once you are at the top of Google, it can become a life changing difference. Nothing really compares to it.
I've seen this first hand time and time again with my clients.
The Solution: Best Home Improvement Lead Generation Strategy is Smart SEO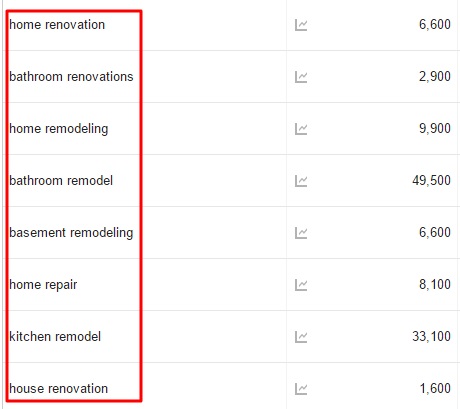 The bottom line when it comes to home improvement contractor leads is this.
Use paid services if you are seeing ROI or if you are just getting started.
But to really take your business to the next level, you need to dominate the Google searches.
If you want shear volume of leads that turn into big jobs. You must rank for the main keywords plus your city such as
home improvement Atlanta
home improvement contractors Dallas
bathroom remodeling Minneapolis
Kitchen remodeling Columbus
All of this is pretty obvious, but it is important to not stop there.
You see, these highly searched main keywords, will be the most important things to rank for if you want to become the biggest & baddest contractor in town, but its not the only money keywords out there.
Not everyone searches these main keywords.
You would be surprised to see all the long tail keywords that people are searching in Google. It's important to identify them and go after them as well, because if you're not, you can be sure that your competitors are getting them.
affordable home improvement contractors
best home improvement contractors
kitchen counter top replacement
home remodeling designers
marble countertops
granite countertops
kitchen renovation
designer kitchens
If you have specific high paying jobs that you want more of, then you need to make sure your website pops up in the search engine when searching for that specific jobs.
Because your customers that are needing these specialized services are ready to invest in the right company and they are searching these keywords in Google 90% of the time.
You need to get in front of them. And the beauty is, once you are ranked at the top, you now dominate over your competition instead of competing with them because the top guy always gets more clicks than the sites below.
This is doing SEO the smart way, going after these specific keywords that generate the most revenue.
Another important thing is to rank in smaller cities where there is an affluent population or wealthy homes.
For example, you don't just want to rank in Dallas, but you also want to rank in all the smaller suburb cities surrounding the major city. Most of my clients are astonished at the quality jobs that are in these tiny pockets that they've been missing out on this whole time.
Conclusion
Most companies are not doing enough on the internet. 
There are so many keywords out there that pertains to the home improvement niche that generate top dollars that most companies fail to capitalize on. If you just focus on ranking for "home improvement" you are missing out dearly.
True Online Lead Generation is all about meticulously studying all the keywords your customers are searching for on the internet, and doing whatever it takes to rank your online properties above your competition for those keywords.
It can take time & effort but it produces long term, consistent results. Each new keyword you rank for, can add thousands of dollars to your bottom line every month.
Most companies don't realize the amount of high quality leads they are missing out on every month.
If you solely rely on paid lead gen like homeadvisor you will deal with price shoppers more often than not, and miss out on a lot of customers out there that are desperate and ready to purchase with their credit card in hand.
when you rank for high buyer intent keywords such as
"best kitchen remodelers in Las Vegas"
You are going to get in front of the customers that are ready to buy.
These customers are the very best to deal with because they have already mostly made up their decision to invest.
Not every lead was created equal.
With smart SEO you can go after these high quality leads that convert into closed jobs at MUCH higher percentage, and leave your competition fighting for scraps on Homeadvisor, yellowpages, thumbtack & google ads.
If you want to work with us on getting more of these high quality contractor leads for your home improvement business, contact us here.