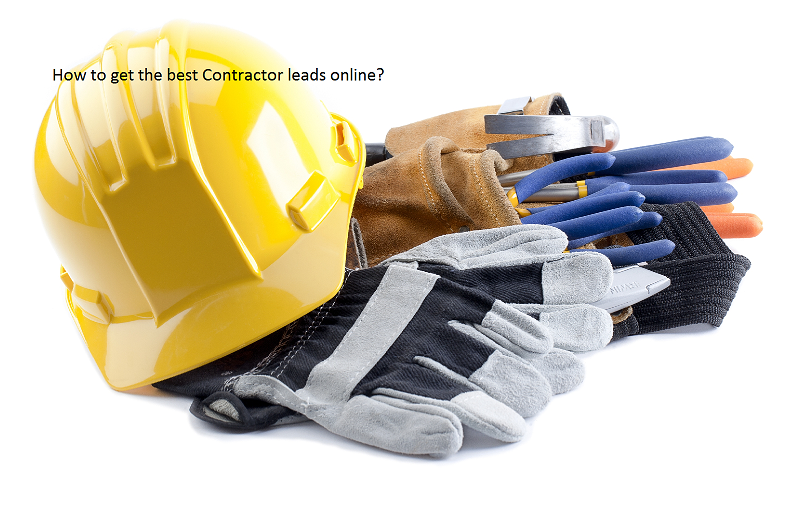 Logic Why Contractors Don't Get Quality Leads with Internet Advertisement
Why do most contractors attempt and often fail using lead generation companies for contractors? It's because these companies are selling leads that are not the highest quality in your city.

They are fighting with each other for their leads, rather than dominating their market place.
Let me elaborate,
When we take a look at online lead generation & contractor marketing, majority of companies tend to look for simple paid lead services like:
homeadvisor

ads on yellowpages

ads on yelp

Google Adwords

Thumbtack
Now before we say why these aren't good, we need to put out there that some companies are actually doing very well with using these services, but it all depends on where your company is located and what niche it is in.
A lot of it depends on the jobs you are trying to land as well.
These services can then become very expensive and the results can be inconsistent.
A drawback may be that you are always competing with your competition for the leads.
Competition is never good for a business, it really only benefits the customer.
Let's dig a little bit more into some of the issues with these pay per lead services.
1.Drives the Prices Down: Homeadvisor will share the lead with the local contractors in the area that are using their service. That in turn, makes it so you have to battle it out with your competition for that lead. You then have to price your jobs way below what they are actually valued at in order to match your competition. I can't think of anyone that would want to share their contractor lead with 8 other companies that may undercut my job.
The annoying Price Shoppers & Tire Kickers:

Often times, people that are on, or searching on Homeadvisor, thumbtack or yellow pages are the ones that are looking for the best price, not always the top quality. These home owners that look for the best quality service right away might not even visit the right websites because they randomly search on google.
A lot of the market uses Google: The traffic that any of these sites produce are still pale in comparison to the people that are searching in Google. If the lead source you are using is only at those paid program sites then you are missing out on a gigantic marketplace.
Getting charged for Bad leads or even fraudulent clicks: When using Google Adwords, you get charged for the clicks. There are tons of fraudulent clicks going on out there that majority of business owners aren't even aware of. That means, they are getting charged for the clicks of bots, marketers, and spammers. When using Homeadvisor or thumbtack, you can easily get charged for very low quality leads that you could never close in the first place.
Number 4 is a huge point. To counter the issue though, we have a software in house that can be used to detect those awful spam and bot clicks on Google Ads. The results are mind blowing as to how much people are spending on fake clicks.
I would never want my business to solely rely on paid advertising because you are never in the driver's seat of the ROI and quality of leads you are going after.
Who We Are?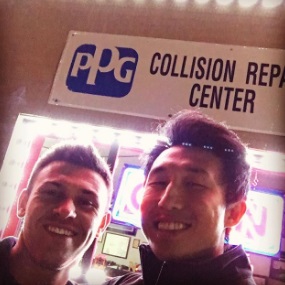 My Client and I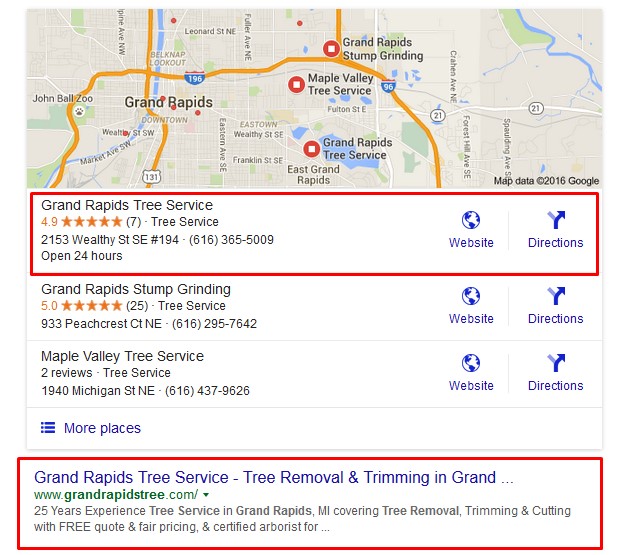 We get all the #1 spots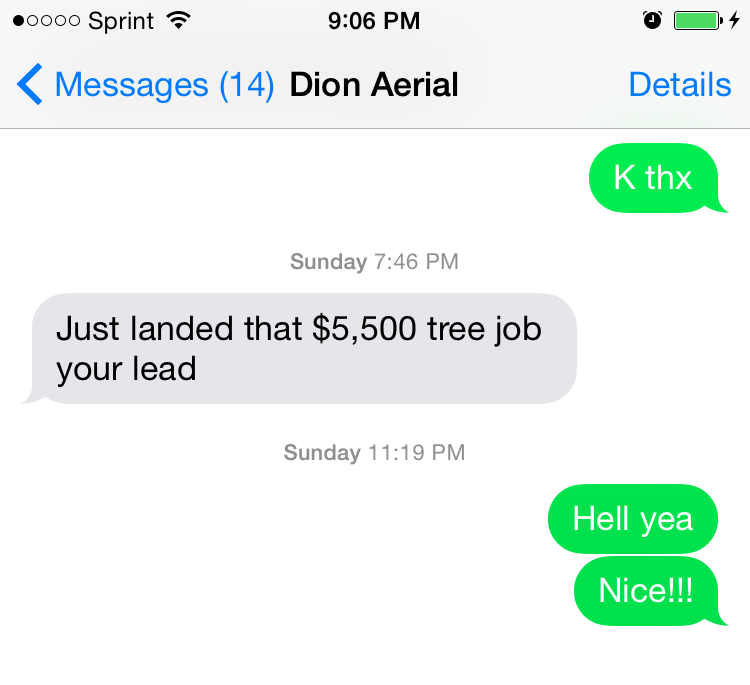 Excited client gets job
What's going on my name is Ippei, pronounced E-pay, and I have been producing leads for businesses in my area full time for many years now. I have done so by using organic SEO (AKA Search Engine Optimization). Basically, it means that I have the skills it takes to get my client's site to the very top of the search engine on Google, as well as getting their map listing to the top as well.
Over the years, I have seen it plenty of times how much this difference makes for a business, even the ones that were having previous success with homeadvisor, google ads or other contractor lead services.
When you control the marketplace, you end up being able to dictate how much you actually want for your services. You will then have top jobs booked out months in advance, and when you get properties at the top of the #1 search engine (Google), then you will consistently receive phone calls from customers that want your service. Consistency allows business the ability to expand, branch out, hire more staff, and invest.  
Let's get something straight though. If you are using paid lead services and seeing a nice ROI, there is absolutely nothing wrong with continuing to use that service.  
But after all of my experience, I now know that if I were the owner of a contractor company, the first thing I would do is look to become the commander of Google search results for my city.
When you get to the top of Google, there is a chance that it becomes life changing. Nothing comes close to comparing to it.
I have seen it over and over again with my clients.
The Solution: Best Home Improvement Lead Generation Strategy is Smart SEO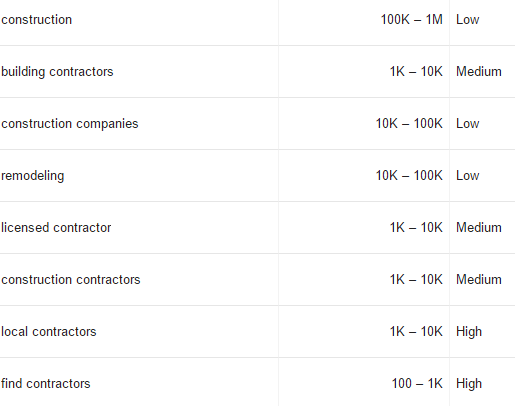 The reality is, when it comes to contractor leads,
Using paid services work if you are seeing a ROI or beginning out.
But in order to take your company to the next step, you need to be the commander of Google.
If you want tons of leads that turn into those huge, high quality jobs, you need to rank for the main keywords plus your city such as
-Contractors Salt Lake City
-Roofing Contractors Toronto
-Home contractors Baltimore
Some of this may seem very obvious, but you need to know not to stop there.
Highly searched main keywords will always be the most important thing to rank for if you want to be the best contractor in town, but those aren't the only "money" keywords out there.
Not everyone search for those words.
It's shocking to the the lost list of other keywords that people spend the time to look up in Google. It's super important to know what those words are and try and obtain them. If you aren't going for them, chances are your competition is.
-affordable contractors
-best contractors
-good home contractors
-quick and easy contracting
-best quality home contractors
-yard contractors
-pool contractors
If you have certain jobs that you need more of, then you have to make sure your site is getting in front of the people that have those jobs.
Because they need these jobs, they are ready to invest right away. They tend to search those keywords up to 90% in Google.
It really is a must to get in front of those investors. The great thing about it is too, is that you can also dominate your competition instead of competing with them because you are getting more clicks.
This is SEO the right and smart way, going after those keywords that are going to make you the most money.
Another thing to consider is that you need to rank in the smaller surrounding cities where there are rich people.
Example: You don't want to just be ranked in Tampa, but you also need to rank in the smaller cities that surround the major city. Majority of my clients are amazed to see the huge jobs that come from these cities.
Wrapping Up
Most companies aren't doing good enough on the internet.
There are tons of keywords out there that are associated with the contracting niche that are have the ability to generate a whole lot of money. Most companies aren't capitalizing on them. If you are only focusing on ranking for "contractor X" you are missing out on a huge market.
The real lead generation involves studying keywords that your customers are spending the time to look up on the internet. You then have to do whatever possible to rank your "online properties" above your competition for those keywords.
It is a rather lengthy process, but it leads to long and consistent results. Every new keyword can add thousands of dollars to your total every month.
Majority of companies don't know how many high quality leads they are missing out on every month.
If you only rely on paid lead generation such as thumbtack, your are going to end up dealing with those annoying price shoppers a lot. You are going to miss out on the customers that have cash in hand and are ready to invest.
When you rank for the high buyer (intent) keywords like:
:"Most affordable contractor in San Jose"
You are going to put yourself in front of those customers that want to buy this second.
These are the best customers to deal with because they mostly made up their mind that they are going to invest.
Not every lead is the same.
When using smart SEO, you can try and land those high quality leads that turn into closed jobs at a MUCH higher chance. You are going to leave your competition in the dust fighting for the scraps on yellow pages, google ads, etc.
If you are interested in working with us on getting more of these contractor leads for your companies, contact us here.